The 30 Coolest Shipwrecks in the World
Grab your scuba gear, because we're about to go deep—unless you suffer from thalassophobia.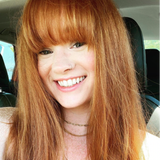 By Courtney Linder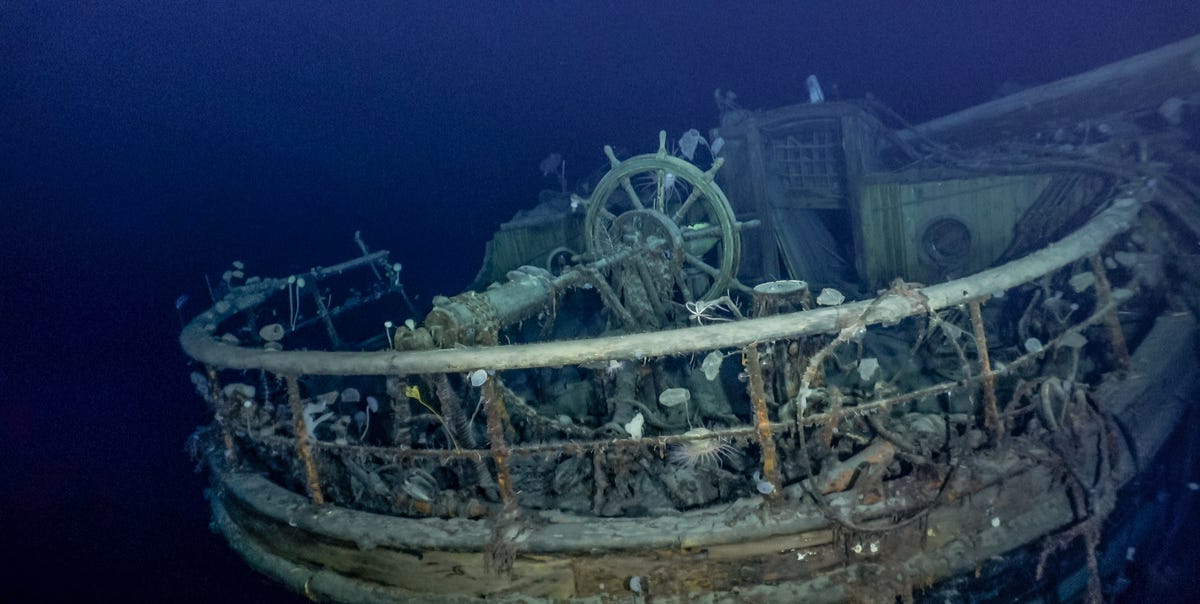 Falklands Maritime Heritage Trust / National Geographic
Humans are really good at sinking ships. So good, that the United Nations estimates that there are three million wrecked along the ocean floor.
So, we've rounded up 30 ships that wow us, make us scratch our heads, or even experience submechanophobia, a fear of fully or partially submerged manmade objects.

⚓️ More From Popular Mechanics:

1
Endurance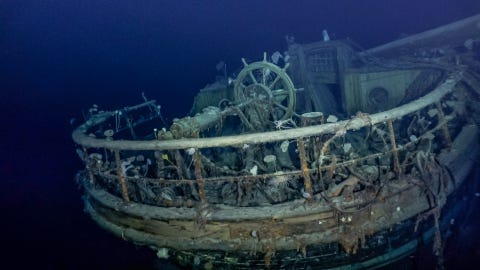 Falklands Maritime Heritage Trust / National Geographic
Location: Weddell Sea, east of the Antarctic Peninsula
After resting 10,000 feet below the waves of the Weddell Sea for over 106 years, a team of technicians, marine archaeologists, and adventurers have finally uncovered the final resting place of the three-masted, 144-foot-long wooden ship Endurance. The search team announced their discovery on March 9, 2022.
Endurance has a storied history among even the most famous shipwrecks due to the harrowing survival story of the Antarctic explorer at its helm: Sir Ernest Henry Shackleton, who led a crew of 27 men (and one cat) on the 1914–1917 Imperial Trans-Antarctic Expedition headed for the South Pole.
Unfortunately, in 1915, the expedition ship became trapped in a dense pack of ice off the Caird coast, drifting for 10 months before it was ultimately crushed in the pack ice. The crew abandoned the ship and set up a makeshift camp on nearby ice floes for five months. Eventually, they escaped to the Elephant Islands, surviving on seal meat and penguins. In a whale boat, Shackleton and five other sailors travelled 800 miles over 16 days to South Georgia to seek out help. Four months and four separate rescue expeditions later, Shackleton saved every member of his crew.
2
Mediterranean Sky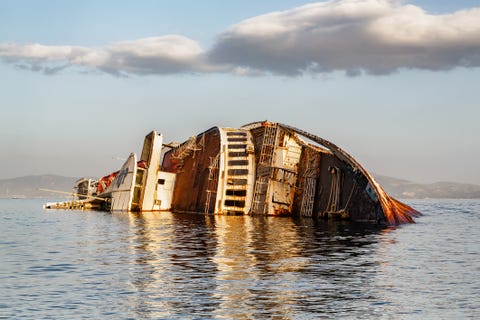 Vasilis Tsikkinis photos
//
Getty Images
Location: Eleusis, Greece
Mediterranean Sky is one of the best-known shipwrecks in Greece, but it didn't always have the name to prove it. When United Kingdom-based Vickers Shipbuilding and Engineering first completed the ship in 1953, it went by the name "City of York."

It frequently made passage between London, Las Palmas, Cape Town, Port Elizabeth, East London, Durban, Lourenço Marques, and Beira, but one of its true claims to fame was a zippy 15-day passage between London and Cape Town, according to the Greek Reporter.
Karageorgis Lines, a Greek cruise company, purchased the 541-foot-long ship in 1971, renaming it Mediterranean Sky. Wealthy clientele frequented the ship in the colder months, taking passengers from the Greek city of Patras to Venice, Italy. Those trips were the height of luxury at the time, as Mediterranean Sky boasted two swimming pools, state-of-the-art cabins, and even air conditioning. It could hold up to 1,000 passengers and 470 vehicles.
But the good times couldn't last forever. Mediterranean Sky completed her final journey, between Patras and Brindisi, Italy, in 1996. She remained decommissioned at the port of Patras for the next three years due to the shipowner's financial problems. Eventually, Patras Port Authority moved the ship to Eleusis in 2002, where it was towed into shallow waters and intentionally beached. By 2003, it had capsized and sank. You can still see the half-submerged ship today.

3
SS Thistlegorm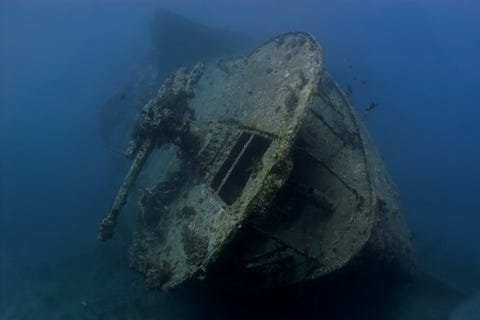 Cigdem Sean Cooper
//
Getty Images
Location: Red Sea, near Egypt's Ras Mohammad National Park
Today, SS Thistlegorm is known as one of the world's most spectacular dive sites, but in a past life, it was an armed British Merchant Navy ship that carried out three successful voyages in the World War II era.
Joseph Thompson & Sons shipyard in Sunderland, England built Thistlegorm and promptly launched it in April 1940. According to The Thistlegorm Project—a maritime archaeology project that creates and studies 3D models of the ship for digital preservation—a triple-expansion steam engine rated to 1,850 horsepower powered the armed freighter. It boasted a 4.7-inch anti-aircraft gun and a heavy calibre machine gun on its stern.
➡️ Dive Deeper: Take a 360-Degree Tour to See a World War II Shipwreck in Stunning Detail
Thistlegorm's first mission involved collecting steel rails and aircraft parts from the U.S. In its second voyage, she travelled to Argentina for grain. The third time around, Thistlegorm went to the West Indies for rum. Her fourth—and final—journey followed repairs in Glasgow, Scotland; she was destined for Alexandria, Egypt, carrying lorries, trucks, armored vehicles, motorcycles, guns, ammunition, rifles, and radio equipment among other items.
Unfortunately for Thistlegorm, German intelligence figured out that there was an Allied troop-carrying ship heading for Egypt in September 1941. While bombers failed to locate that ship, they instead decided to bomb the largest nearby ship: Thistlegorm. The ship caught fire, tore into two pieces, and sank.

Today, the wreck sits at a depth of about 100 feet, making it an ideal site for scuba divers.
Advertisement - Continue Reading Below
4
Giannis D
This content is imported from youTube. You may be able to find the same content in another format, or you may be able to find more information, at their web site.
Location: Red Sea (near Egypt)

The Giannis D went by many names before it sunk. At first, the cargo ship was built as the Shoyo Maru in Imabari, Japan in 1969. It was eventually sold in 1975 and renamed Markus. Then it was sold again in 1980 to the Dumarc Shipping and Trading Corporation in Piraeus, Greece, and renamed the Giannis D.
Its last voyage departed from Rijeka, Yugoslavia, in 1983, carrying lumber bound for Jeddah in Saudi Arabia and Yemen.
Here's how the ship took on water and sunk, according to The Red Sea Project:

"On 19 April 1983 the ship was in transit in the Straits of Gubal, which is a rather narrow shipping lane before reaching the open waters of the Red Sea. Once on course for open water, the Captain turned over the helm to one of his junior officers and retired to his cabin to rest. Soon afterwards he was rudely awakened by the sound of his ship running aground. It appeared that the Giannis D had drifted west of her set course and ran aground at full speed on the northwest edge of the Sha'ab Abu Nuhas Reef."
Today, the ship lies at the bottom of the Red Sea in three sections. The crumpled bow is about ten meters below the surface.
5
Sweepstakes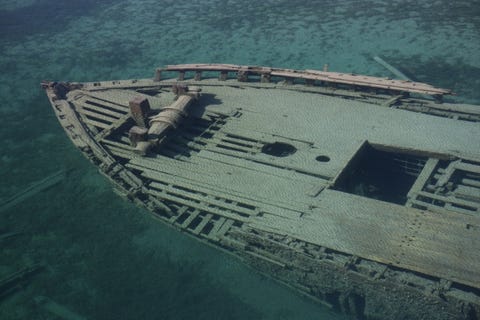 Tobermory.com
Location: Tobermory, Ontario
Big Tub Harbour is the place to be if you're a diver. Just about three hours northwest of Toronto, the body of water is home to over 20 shipwrecks. It's sort of like the Bermuda Triangle of Ontario, Canada.
It's hard for photos to do this one justice, but the star shipwreck is easily Sweepstakes, a Great Lakes Schooner built in 1867 in Burlington, Ontario. In its heyday, it weighed 218 gross tonnes and was 119 feet long.
In the summer of 1885, Sweepstakes was hauling coal near Cove Island by Tobermory when it somehow sustained hull damage. It was towed to Big Tub Harbour for repairs, but it was too expensive. All the valuables were stripped, and then she was sunk.
Luckily, you needn't be a diver to experience this ship in real life. Boat tours with glass bottoms routinely take tourists to visit the wreck, which lies close to the surface of the water in Big Tub Harbour. Of course, it's also a destination for divers.
6
Peshtigo and St. Andrews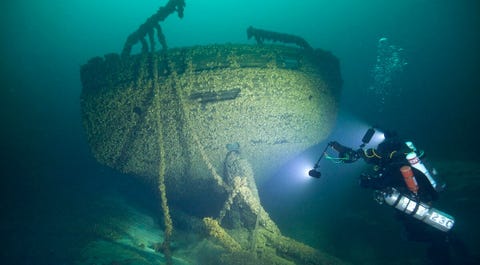 John Janzen via AP
Location: Lake Michigan
Ten years ago, diver and maritime history buff Bernie Hellstrom came across two schooners that had collided and sunk into the depths of northern Lake Michigan more than 140 years ago. This happened when he was looking for shipwrecks and a depth sounder on his boat (an ultrasonic instrument used to measure the depth of water under a ship) detected an object that was over 200 feet down at the bottom of the lake.
Hellstrom later went back to the site with a custom-made camera and discovered two ships, the Peshtigo and St. Andrews, about ten feet apart from one another. The ships had collided back in 1878, but it was thought that they had sunk in Lake Huron.

Advertisement - Continue Reading Below
7
USNS General Hoyt S. Vandenberg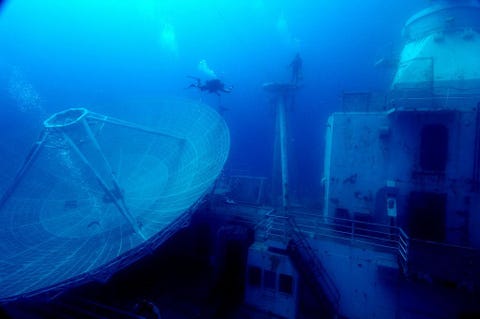 Flickr
8
MS World Discoverer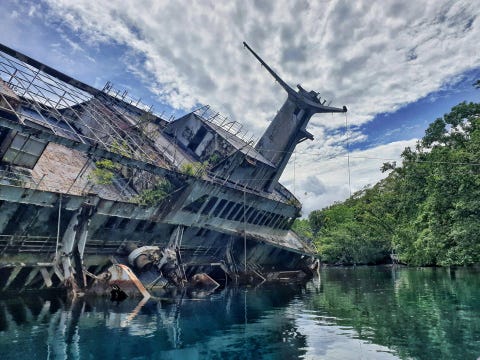 Reddit
Location: Solomon Island
To call this guy a shipwreck would only be half-true since it's only half sunk in the Solomon Islands. The former cruise ship had a nasty run-in with an uncharted coral reef back in 2000 that left it in a permanent lean-with-it-rock-with-it pose.
A few salvage companies have taken interest in the ship only to find that it was ransacked of most of the goods during the Solomon Islands's Civil War between 1998 and 2003.

9
Iron Scow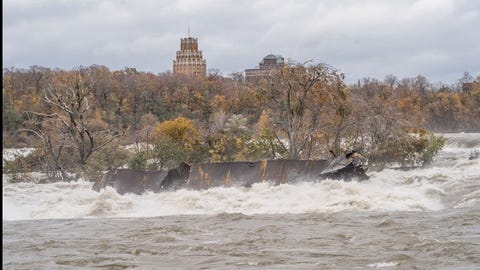 Niagara Parks
Location: Niagara Falls
The next time you're feeling lazy, just move your attention to this ship, which didn't move for literally 101 years until November 2019. This iron scow, unofficially named the "Niagara Scow," is a boat that two sailors nearly steered over the falls back in 1918.
Fortunately, they were rescued, but the boat remained. In fact, officials thought the boat was lodged for good.
"I thought it would be there for all time," David Adames, chief executive of the Niagara Parks Commission, told The New York Times. "The wreck has been out there for 100 years. It's just part of the Niagara Falls story."
It moved 160 feet downstream after a storm surge caused winds in excess of 50 miles per hour.
Advertisement - Continue Reading Below
10
Dimitrios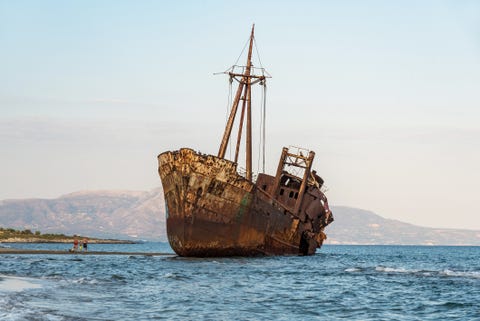 George Pachantouris
//
Getty Images
Location: Lakonia, Greece
Here's another tale of a Greek ship that didn't always bear a Greek name. Originally constructed in Denmark in 1950 as Klintholm, a Greek company went on to acquire the 220-foot freighter, calling it Dimitrios. The ship was moored in the Greek port town of Gytheio in 1980, where it sat abandoned.
By 1981, the ship had been declared unsafe for use and broke free during a storm, ambling through the Laconian Gulf—the southernmost gulf in Greece—for about a month. It eventually found its permanent home at Valtaki beach, near Gytheio, where it remains stranded to this day.
➡️ Speaking of Abandoned: The World's 30 Creepiest Abandoned Military Bases
The mystery doesn't end there, though: rumors persist that the cargo ship once carried illegal tobacco between Italy and Turkey, according to Atlas Obscura. As the theory goes, Dimitrios was intentionally set ablaze to hide the evidence.
11
Fujikawa Maru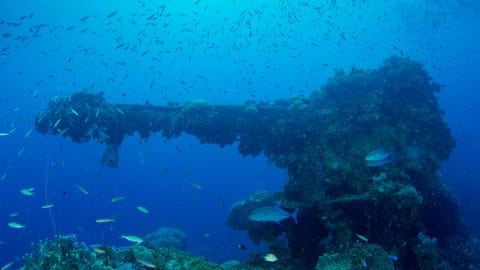 Emma Holman
//
Getty Images
Location: Chuuk Lagoon, Federated States of Micronesia
Coming in at 450 feet long, the ship—which Mitsubishi built for shipowners Toyo Kaiun back in 1938—was used as a liner in the North American run and later carried cargo like raw silk, cotton, jute, and flax.
Just a year before Pearl Harbor, in 1940, the Imperial Japanese Navy took over the Fujikawa and converted it into an aircraft ferry, complete with stern guns salvaged from old military ships. In September 1943, an American submarine, Permit, hit the ship with a torpedo. By the following year, the ship was back in service again until it was hit by yet another torpedo, this time launched by a strike bomber attached to a carrier group that included the USS Monterey and Bunker Hill. It eventually sunk in Chuuk Lagoon.
Chuuk Lagoon, itself, was considered the strongest Japanese stronghold in the Pacific during World War II, so there are a number of other wrecks across the atoll. In 1971, oceanologist Jacques Cousteau released a television documentary on the area and its remains, which quickly became a diving destination.
12
Eduard Bohlen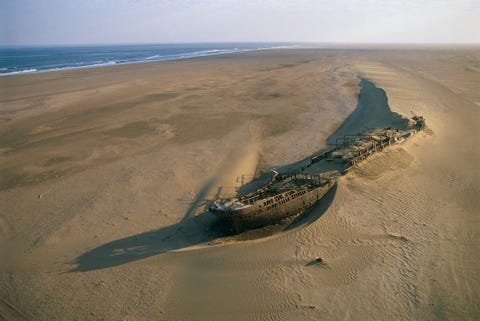 George Steinmetz
//
Getty Images
Location: Namibia
For the non-diver, the Eduard Bohlen shipwreck along Namibia's Skeleton Coast, a graveyard of wrecked ships, is a treat. Though, it's one you'll likely never see in-person because it's nefariously hard to get to it in the first place: you need a license and a guide with a special vehicle to go visit it and even then it's typically only accessed from the air.
In 1909, the ship hit land while stuck in a cloud of thick fog. Now, it lies nearly a mile inland.

Advertisement - Continue Reading Below
13
German High Seas Fleet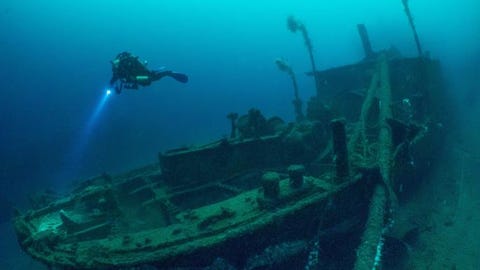 The Times (UK)
Location: Scapa Flow, Scotland
In June 1919, during the first World War, the German fleet was destroyed by the Royal Navy near Scotland's Scapa Flow in the Orkney Islands. The boats were to be surrendered and disarmed: they were being used as gambling chips in Paris while peace talks ensued.
After having been interned for a few days, the ships began to stink. They were not meant to be lived on. Most of the men were vacated from the ships, leaving a skeleton staff to run them. Not knowing that an armistice had been extended, and thinking that Germany and the Allied Powers were about to go back to war, the German Fleet Commander, Rear Admiral Ludwig von Reuter, ordered that all the ships be scuttled, or intentionally sunk.
14
HMS Vixen
Reddit
Location: Bermuda
Built in England in 1864, then launched to sea three years later, the HMS Vixen was a behemoth gunboat whose hull was completely covered in teakwood, which is popular on today's boat decks. Supposedly, the boat was the slowest ironclad vessel in the Royal Navy.
Whether or not that's true doesn't matter, just the outcome—after sea trials, Vixen and her sister, Viper, were considered too slow and were deemed unseaworthy. They were each towed to Bermuda in 1888 to serve as defense ships. By 1896, the ship's machinery and engines had all been removed, and Vixen was used to block a narrow channel off Daniel's Bay to prevent torpedo attacks. In the process, friendly boats were also shooed off.
Today, the bow of the HMS Vixen sticks out of the waters it's submerged in. It's a protected wreck, now, meaning you must have a permit to scuba dive inside or take anything, though snorkeling is allowed. Glass bottom boat tours also frequent the site.
15
Peter Iredale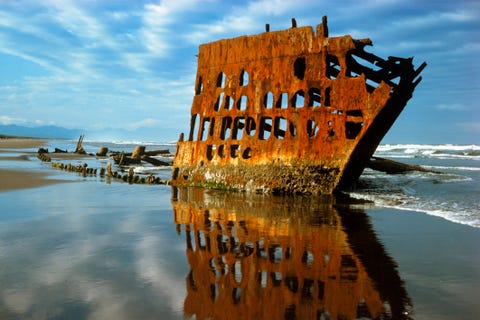 Chad Ehlers
//
Getty Images
Location: Oregon
Along the coast of Oregon, you can see the ghoulish shadow of the Peter Iredale wreck at sunset. If that's too spooky, the day works, too—this thing is definitely not going anywhere.
The ship was formerly a four-masted steel barque sailing vessel owned by the British company Iredale & Porter. In 1906, the ship was leaving Santa Cruz, Mexico and heading to Portland, Oregon to pick up wheat headed for the United Kingdom when a storm hit. It instantly became a tourist hit.
Advertisement - Continue Reading Below
16
Iro Maru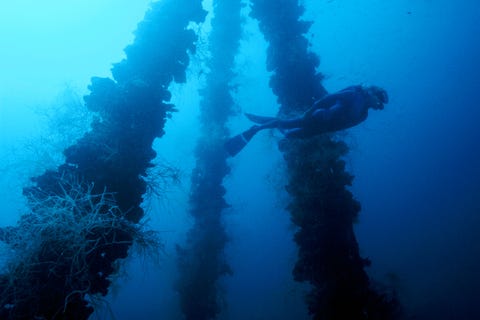 Xavier DESMIER
//
Getty Images
Location: Palau
While the more well-known World War II ship graveyard is Chuuk Lagoon, Palau is also home to 60 wrecks of its own, perfect for the sightseeing diver as many are relatively close to the ocean's surface.
Iro Maru, which was nearly 470 feet long, sank in 1944 during what was known as "Operation Desecrate 1," a prep mission the U.S. Navy made before overtaking Papua New Guinea. The ship is wrecked in the upright position at 120 feet below the surface at its deepest.
Loads of fish and corals have covered the wreck and made it into a home, but there is also live ammunition strewn about the deck, so divers should use caution if they're heading to the lower parts.
17
USS Kittiwake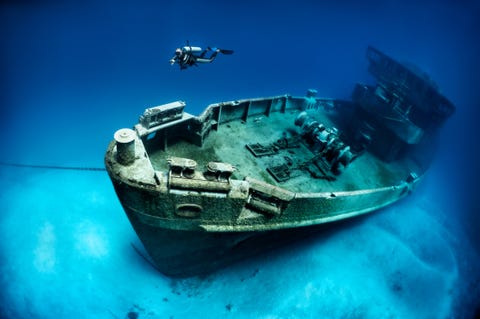 EXTREME-PHOTOGRAPHER
//
Getty Images
Location: Cayman Islands
The USS Kittiwake, a former submarine rescue ship, was intentionally sunk as an artificial reef in the British Cayman Islands. It was launched on July 10, 1945 and was decommissioned on September 30, 1994. Throughout its 49-year tenure, the 251-foot ship accompanied subs during sea trials and during missions where the crew would practice underwater rescue missions.
✅Read This Next: Why Conspiracy Theorists Refuse to Believe the Challenger Astronauts Died
While many of its stories are still considered classified information, one of the Kittiwake's best-known stories came right after the Challenger space shuttle disaster in 1986. The Department of Defense and U.S. Coast Guard were on a massive search for the space ship's black box and it was the Kittiwake and her crew that eventually found it at the bottom of the Atlantic Ocean.
18
James McBride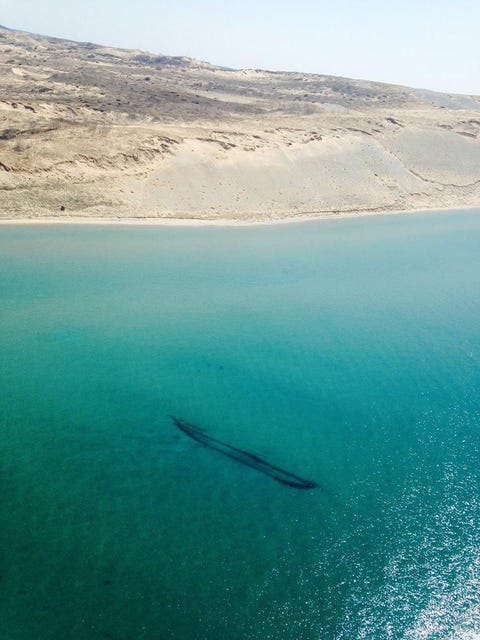 U.S. Coast Guard Air Station Traverse City
Location: Sleeping Bear Dune, Lake Michigan
The James McBride was launched in 1848 on April Fool's Day. Nine years later, she took a journey to the Manitou Islands, carrying a cargo of wood. On a return trip to Chicago, the ship encountered a gale and was driven to the shore near Sleeping Bear Dune and was abandoned to the elements—her owner, John Stafford, had little concern as the ship drove more profits than his initial investment of $4,000.

Advertisement - Continue Reading Below
19
Melckmeyt
This content is imported from youTube. You may be able to find the same content in another format, or you may be able to find more information, at their web site.
Location: Iceland
Known as the "Milkmaid" in English, the Melckmeyt is the oldest known shipwreck in Iceland, found just off the coast of the tiny island, Flatey. It sunk as part of a smuggler's run gone awry. The wreckage wasn't discovered until 1992. The 108-foot ship was covered beneath 40 feet of water.
Since then, archaeologists have gone nuts studying it, even creating a virtual reality diving experience to commemorate its 360th birthday.
20
Vasa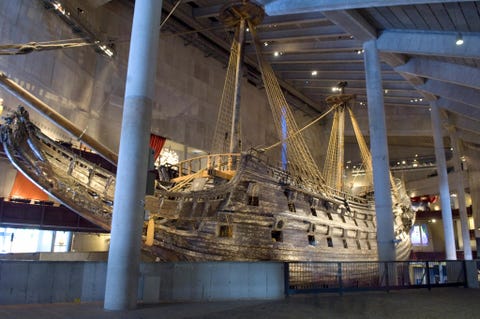 AFP
//
Getty Images
Location: Stockholm, Sweden
The Vasa, a 17-century Swedish ship, sunk on its maiden voyage out of the Stockholm harbor. In 1628, it sunk right before the eyes of onlookers. It was supposed to be the most technical ship ever built in Sweden, but instead it ended up an engineering disaster. The gun deck was far too heavy and had been built by someone with no experience on ships.
Because the water is so cold and poor in oxygen, worms did not eat up the entire wooden ship. When it was rediscovered and raised in 1961, it was about 95 percent intact. The remains are held at the Vasa Museum in Stockholm.

Deputy Editor
Before joining Pop Mech, Courtney was the technology reporter at her hometown newspaper, the Pittsburgh Post-Gazette. She is a graduate of the University of Pittsburgh, where she studied English and economics. Her favorite topics include, but are not limited to: the giant squid, punk rock, and robotics. She lives in the Philly suburbs with her partner, her black cat, and towers upon towers of books.